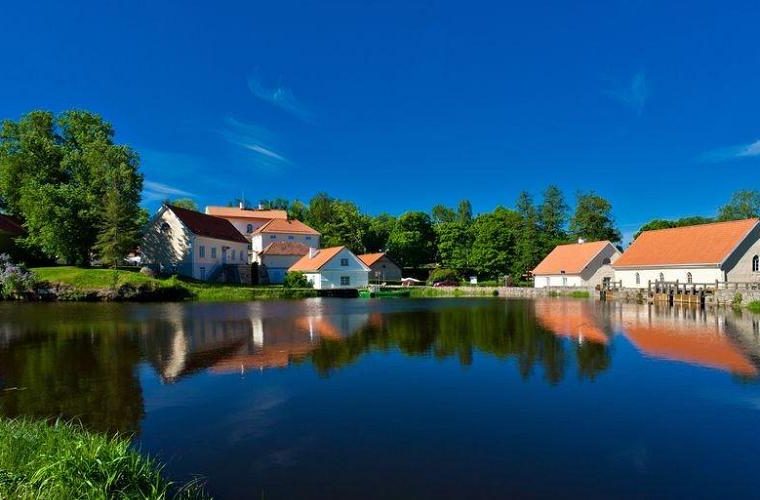 TOP 10 manor hotels in Estonia
|
Estonia's history of German and Swedish rule has left the country with a wealth of manor houses and an increasing number have been renovated and converted to luxury hotels. Here you can wine, dine, enjoy a spa treatments and sleep like an aristocrat. Below are just some of the many converted manor hotels in Estonia.
1. Pädaste Manor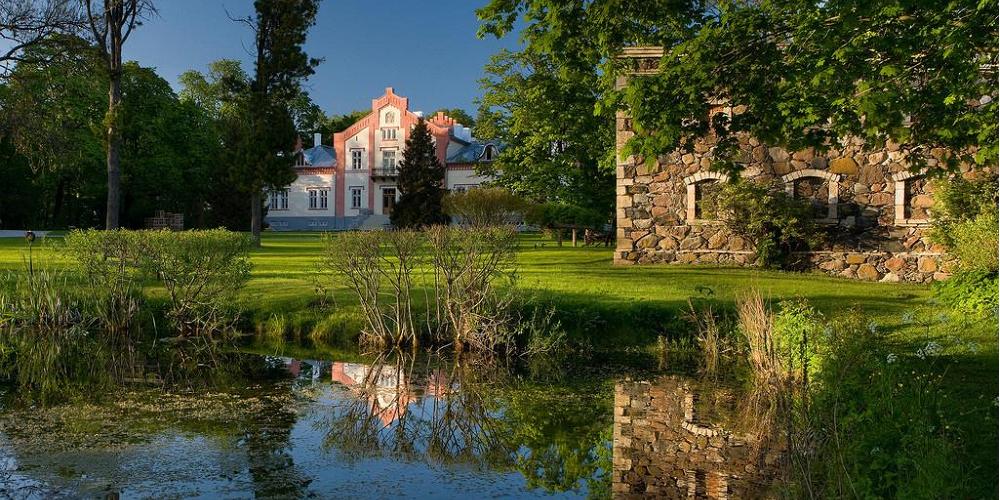 The centuries-old Pädaste Manor on the island of Muhu is the only five-star hotel outside Tallinn in Estonia. The fully renovated manor complex has been turned into a luxury hotel and a spa complex. Pädaste offers 24 differently decorated rooms for its guests: starting with cosy rooms in the coach house (Tõllakuur) and ending with stately rooms in the manor house.
Although doing nothing in Pädaste is an agreeable and long-awaited leisure to many, there are choices for those interested in some activity. On your request, we'll organise a cycling trip along the coast, a boat trip in the sunset or a picnic on the Island of Love (Armastuse saar).
no images were found
2. Kau Manor Hotel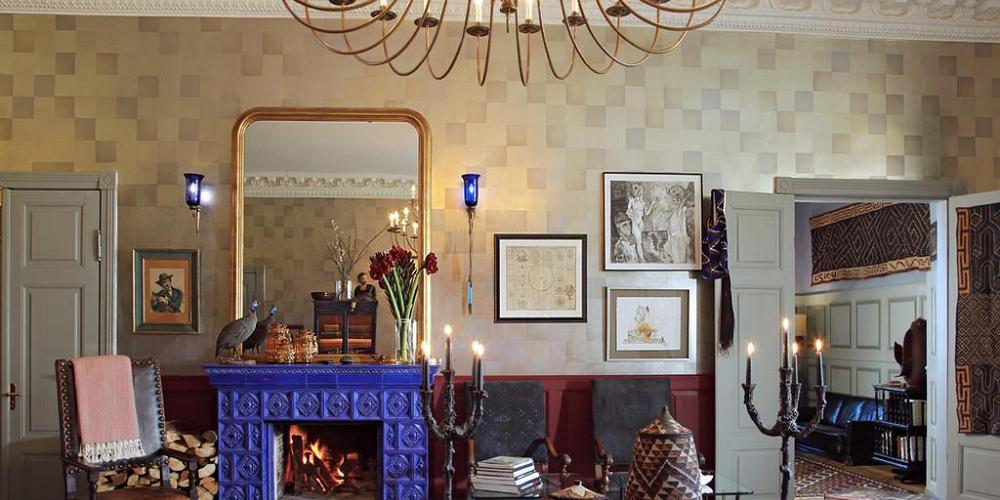 Kau Manor was first mentioned in 1241. The restauration was inspired by the colourful history of the manor, and the employed imagination makes it stand out from the other manors.
Just a 30-minute drive from Tallinn, the manor is the perfect place for escaping from the hustle and bustle of the city. Today, the manor complex includes a boutique hotel with 20 unique rooms, the awarded Restaurant Kaheksa Jalga, a wine cellar, a cigar room, a library, and a private sauna with an indoor pool.
Kau Manor won the 2016 World Boutique Hotel Award in the category of the World's Most Inspired Design Hotel.
3. Vihula Manor Country Club & Spa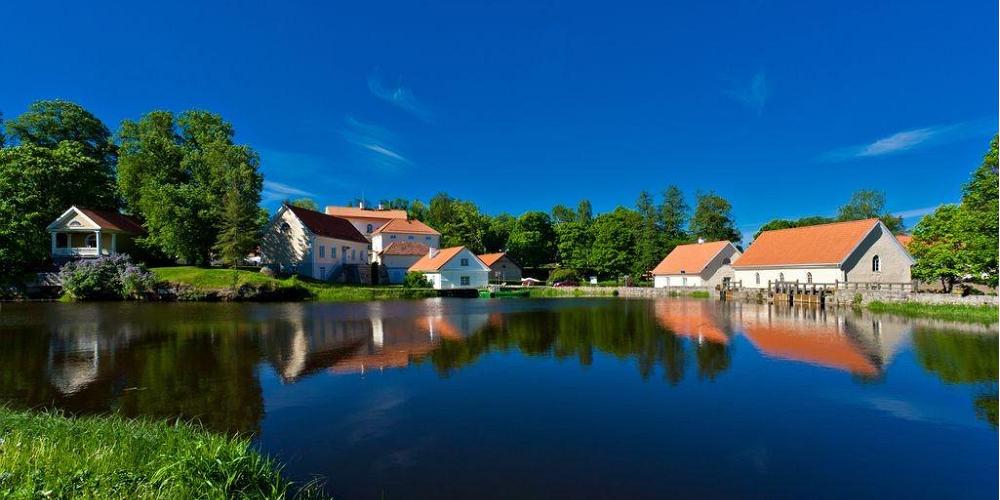 The elegant 16thC manor offers a perfect repose from the hectic urban life and is a very nice place to stop on a business trip, hold a family celebration or relax on your holiday. Vihula Manor provides luxurious and romantic accommodation in various historical manor buildings each having its own charm and individuality.
Vihula Manor offers various possibilities to enjoy your stay there amid the beautiful scenery of the Lahemaa National Park.
no images were found
4. Sagadi Manor Hotel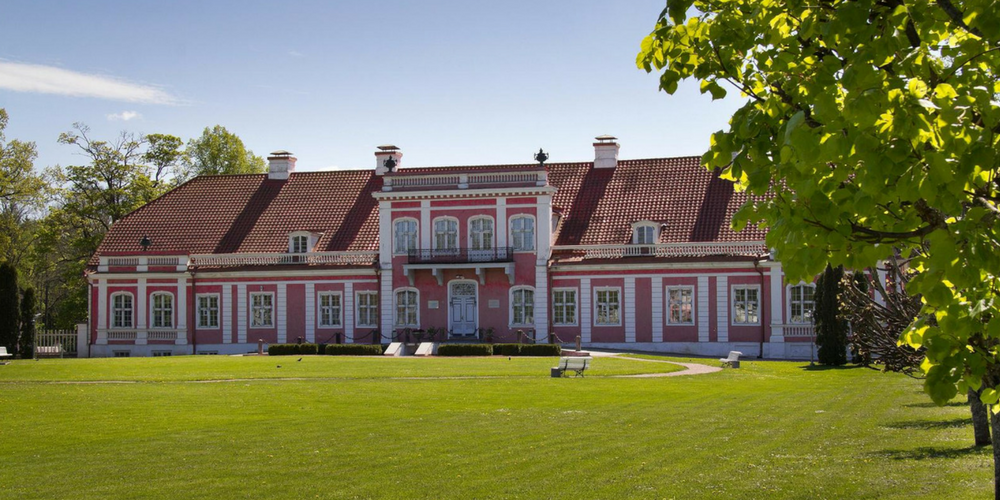 Sagadi Manor Complex is located on the edge of Lahemaa, offering its quests manyresting or working possibilities. You can gain wonderful experiences from great surroundings, enjoy comfortable accommodation, splendid culinary experiences and cosy atmosphere, but also improve Your knowledge about forest and nature. Our hotel, romantic summerhouse, guesthouse with spacious fireplace hall and sauna, spacious restaurant and different seminary rooms are waiting for You.
Manor house and park suit wonderfully for organizing festive happenings. Location of the manor offers possibilities to become acquainted with local cultural- and natural merits.
no images were found
5. Mooste Manor Guesthouse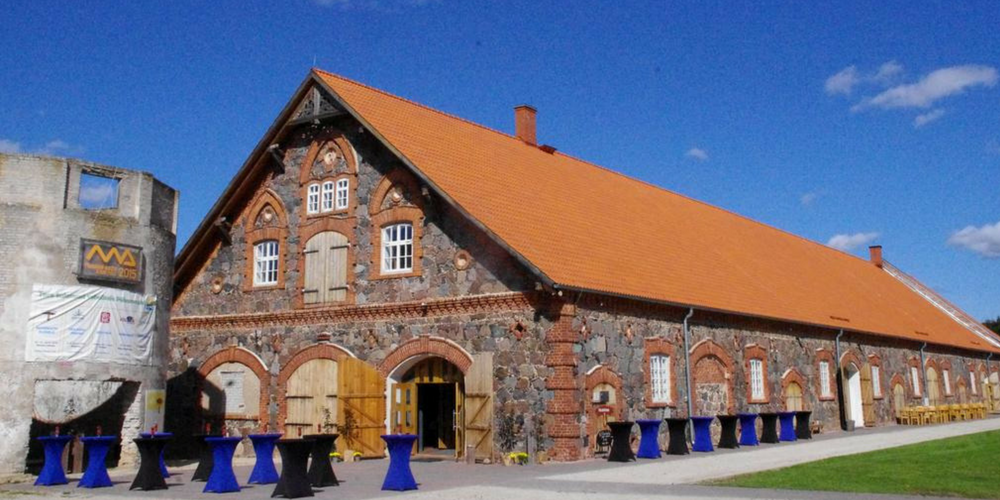 Mooste Manor, established at the time when the Nolcken family ruled the area, lies on the side of a lake. Most of the buildings are constructed from stone and decorated with brick with an English style park adding to the appearance of the manor. The manor house accommodates a school, and a former woodworking workshop has been renovated into the Mooste Manor Guest House. A restorer's work-shop operates in the old workhorse stable, and the Centre for Arts and Social Practice occupies the steward's house, while the former barn has been transformed into a 500-seat concert hall.
6. Padise Manor Hotel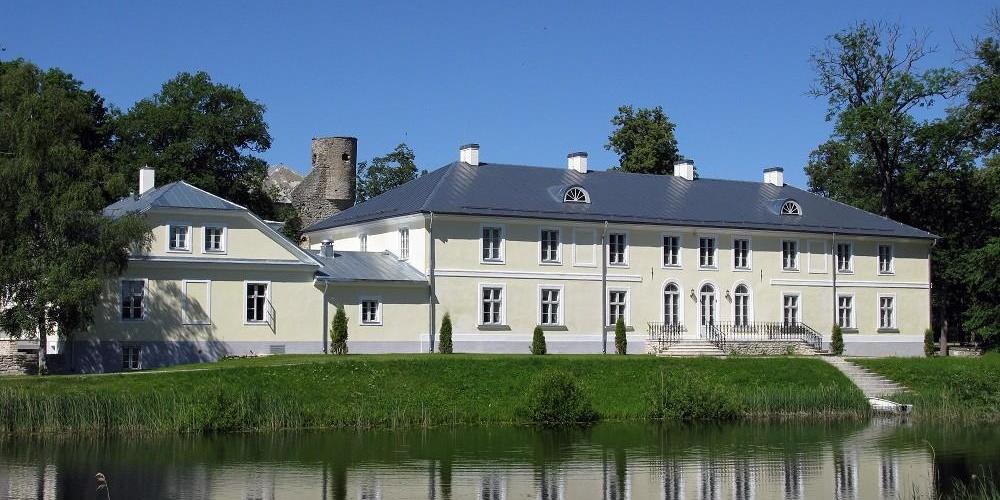 In Harju County, just 50 km from Tallinn, is a beautiful spot snuggled between forests and fields – Padise.
This naturally beautiful location with its ancient hill fortress and historical convent also boasts the now almost fully renovated Padise Manor. The manor has been renovated since the time of its original owners, the von Ramms, and now houses a cosy hotel with 15 guest rooms and an a la carte restaurant renowned for its cuisine.
This is a place where you can enjoy rural simplicity in a beautiful manor milieu.
Did you know…?
*The manor is also a venue for a number of celebrated chamber concerts, about which you will find more detailed information in cultural programmes
See you at Padise Manor!
no images were found
7. The Suites of Alatskivi Castle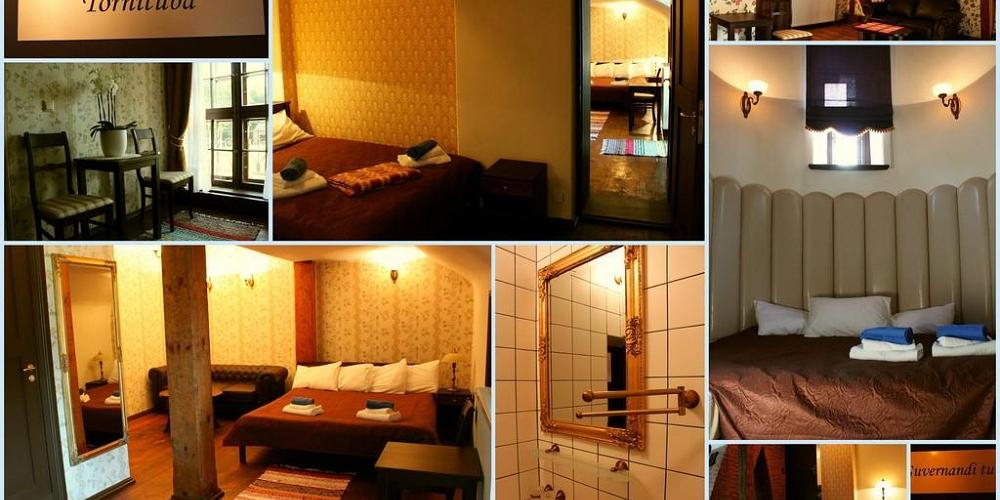 Spend a night in a fairy tale castle!
Four rooms with accommodation for up to eight people await on the second floor of Alatskivi Castle. Each room has a WC and bathroom. In the Tower Room, the most luxurious room of them all, the bed has been placed in a niche in the corner tower. Two of the rooms, the Chambermaid Room and Governess Room, can be combined into one family room.
Prices include breakfast in the Castle restaurant.
no images were found
8. Mäetaguse Manor Hotel & Spa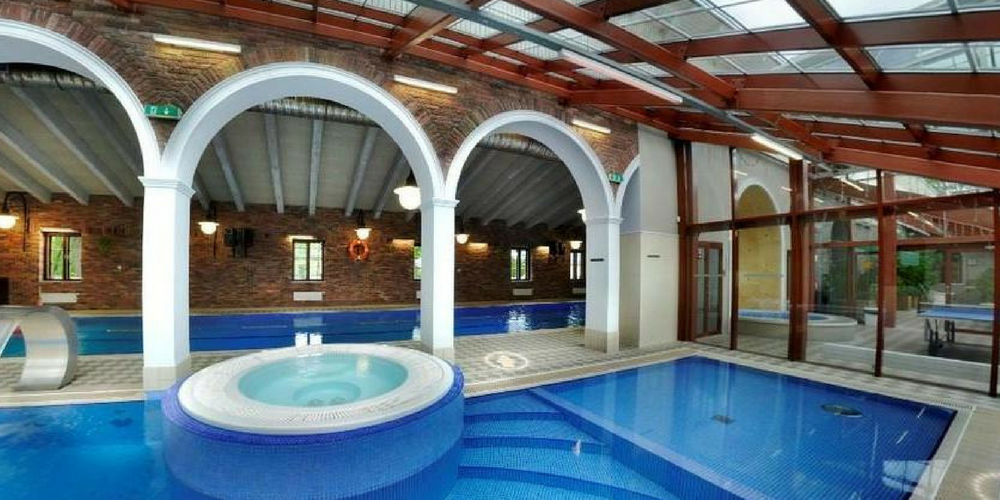 In the restored former stable and coach house of Mäetaguse manor complex, there is a 3-star manor hotel.
The hotel has 24 rooms with a Scandinavian interior – all rooms have bathrobes for the spa, a shower or a bath, a lavatory, a TV and a phone.
The Pool House belonging to the hotel has a spa and saunas (Finnish, steam, infra-red and private saunas). The spa offers treatments for adults and children.
In addition, you can use a shooting range, lit ski and hiking tracks, rent Nordic pole walking sticks and bicycles or ATVs.
no images were found
9. Vihterpalu Manor Hotel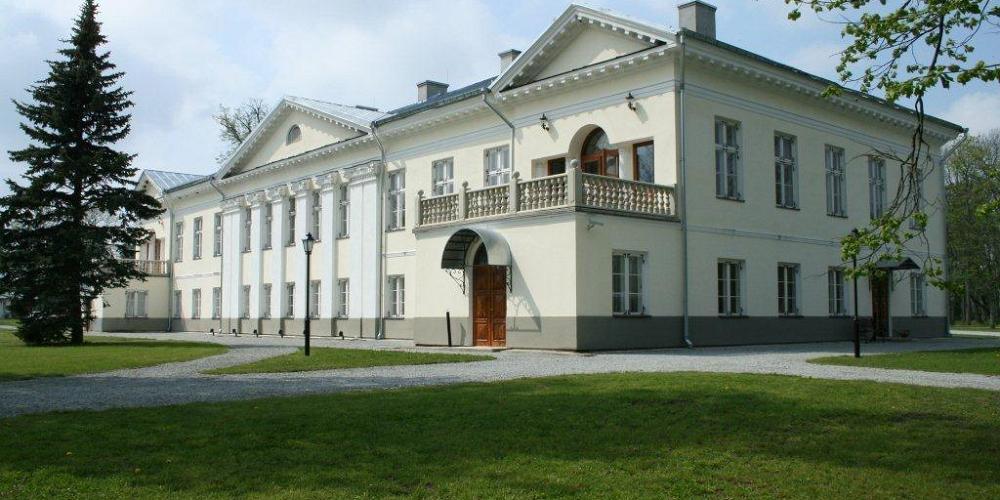 Vihterpalu Manor is one of the most stunning Late Classicist manors in Estonia, and a state protected architectural monument. The history of the manor reaches back to the 1400s.
The manor acts as a venue for meetings, seminars, weddings and other parties, offering unforgettable experiences in a true manor atmosphere.
The manor building has 18 unique and distinctive rooms. An outbuilding has been built on the ruins of the former stable building; this building has 12 additional rooms and a sauna complex.
The kitchen of Vihterpalu Manor is known for its marvelous taste experiences and high quality service.
10. Saka Cliff Hotel & SPA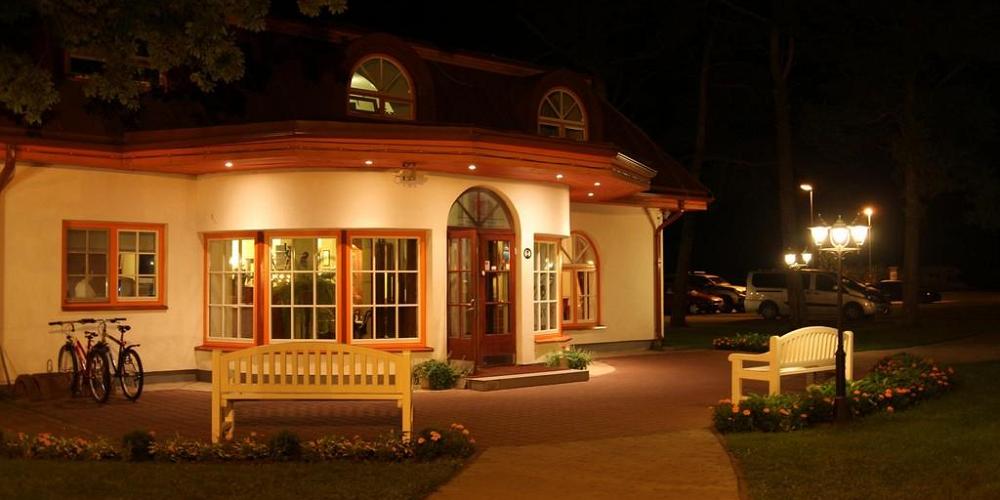 Saka Manor is a small and romantic manor complex in the midst of the gorgeous nature, located on the edge of the unique Ontika limestone cliff. In addition to the hotel building and the manor, visitors can enjoy a mini-SPA, a pool area, and an a'la carte restaurant in the vault of the mansion house.
At Meretorn (Sea Tower), which is located on the edge of the bank and has six seminar and conference rooms, you can organise meetings or relax in a sauna. In addition to the hotel, you can stay in an apartment-style room in a separate terrace-house, park your caravan, or spend the night in a tent. A marked hiking track, a tennis court, a campfire site, and a village swing will help you to spend your free time in nature.
no images were found
Source: visitestonia.com.